We're Getting Mutants in the MCU - The Loop
Play Sound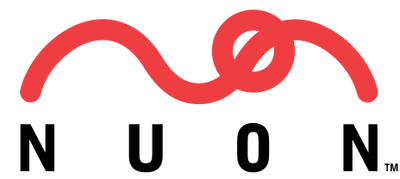 "Teach your TV some new tricks."
A rather interesting but mostly forgotten page in the history of gaming. This is the answer to a question that no one asked: what do you get when you cross the Atari Jaguar and a DVD player?
Rather than a single console, the Nuon was a standard designed by VM Labs (founded by a bunch of ex-Atari people) and licensed to manufacturers like Samsung, Toshiba, and RCA. It sounds like the 3DO's business plan, but this was not just a game machine. Instead, it was a super high end DVD player chipset that ran Nuon-optimized movies with interactive content, and also happened to make that player a rather powerful game machine.
It seems their idea was: some people will get it for movies, some will get it for games, either way we're selling this. But the plan didn't really work. People who only wanted a DVD player wouldn't get a Nuon because it was much more expensive than a regular player, and there were few Nuon-optimized movies; and gamers wouldn't get it because it was not mainly a game machine, its library was very small, and the insanely hyped PlayStation 2 was just around the corner.
The list
[
]
Box Art
Title
Genre
Description
Iron Soldier 3
Mech sim
A cool arcade-style mech simulator, sequel to the Jaguar games. Extremely rare, though: it was recalled shortly after launch because they found it crashed on certain devices, but it was never reissued as VM Labs was near-bankrupt at that point. There is also a PlayStation port, which is much easier to find.
Tempest 3000
Shooter
It's Tempest, you can't go wrong with motherfuckin' Tempest. As you can expect from a game from this noble lineage, it's a trippy abstract super fast paced tube shooter. The programmer called it "the first game with no visible pixels", because it had some crazy color-melting effects and a strong anti-aliasing system that was very unique and impressive at the time.

For a "spiritual sequel" from the same guy, check Space Giraffe for PC and Xbox 360, and TxK for the Vita.

There is also an unofficial clone/remake for Windows, Tsunami 2010.
External links
[
]