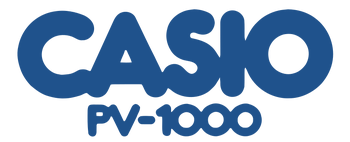 One of the more obscure and rare consoles ever conceived, the PV-1000 is a Japanese console made by Casio. It was developed alongside the PV-2000 computer, which would make anyone think they are related somehow, but they have completely different architectures. Casio pulled a Sega move and flooded the market with their own product (this, the PV-2000, and two MSX systems). Because of this, they pulled the PV-1000 from the shelves just two months after it's release. It only sold around 9,000 units, which explains it's extreme rarity. Only 15 games were ever released for it.
Community content is available under
CC-BY-SA
unless otherwise noted.