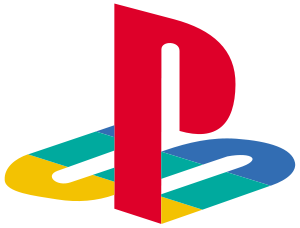 Positive Metacritic Reviews
Neutral Metacritic Reviews
Negative Metacritic Reviews
No Review Listed
Yeah you can play PS1 games on a PS2 or a PS3. If you have to get a PS1 get a Yaroze, it plays games regardless of region, unlike the regular PS1s.
Please note that "PS1-PSN" denotes games available on the PSone Classics service on Playstation Network (simplified for space issues).
The List
Box Art
Title
Genre
Description
PS1-PSN
(NA)
PS1-PSN
(EU)
Aconcagua
Adventure
Point'n'Click
The revolutionary leader of a South American nation's plane is sabotaged and the group crashes into Aconcagua, the continent's tallest mountain. You'll have to pool the characters' skills and have them interact to survive. Setpieces that still look good today and a solid, unusual setting. JP-only. Spoken dialogues are in English, but all else is in Japanese. You can get by with a guide. Trailer.
n/a
n/a
Air Combat
Flight Combat
Arcade
The first Ace Combat game; the name was changed for America and Europe. Considered to be one of the best flight combat series. Choose from a number of aircraft and go into battle with a "wingman" who you can give commands to. Gameplay.
N
N
(GER)
Ace Combat 2
Flight Combat
Arcade
Second installment in the Ace Combat franchise. A huge improvement over Air Combat, especially in regards for graphics and gameplay.
N
N
(GER)
Ace Combat 3: Electrosphere [NTSC-J]
Flight Combat
Arcade
A great game that was stripped of content during localization. The two-disc JP version includes Production I.G. animation, multiple characters and endings, a branching storyline and a mission in outer space. That version is currently being fan translated. Trailer.
N
N
(GER)
Alundra
Action/Adventure
By the team behind Landstalker for Genesis, Alundra is an overhead Zeldalike adventure with stronger RPG elements where you traverse dungeons, dive into people's dreams, obtain new and items, and solve (notoriously challenging) puzzles. The world has lots of secrets and the plot is full of existential angst. Very nice sprite work. It has a completely unrelated sequel (only the name is the same), which some hate and others like also on PS1. Spiritual successors by the original team have also been made, such as Dual Hearts on PS2. Trailer.
Y
$5.99
N
(GER)
Ape Escape
Platformer
The first game in a series where you must use your wits and an assortment of gadgets to capture monkeys running amok in various levels. The monkeys have patterns of their own and may require trickery to capture; the games have lots of slapstick humor and pop culture references. Fun Drum 'n Bass soundtrack and bright visuals. Ape Escape 2 is on PS2, but 3 is a bit better (also on PS2). Trailer.
N
N
(GER)
Arc the Lad Collection
JRPG
A trilogy of fun RPGs with brisk tactical battles and a common theme of young warriors fighting corrupt establishments. Each game is bigger than the last. Includes a monster arena/casino side-game. Highly recommendable. Gameplay.
Y
$5.99
(I-III)
$3.99
(Arena)
$8.99
(II + Arena)
N
(GER)
Armored Core
Mech Combat
Take your mecha out there to blow up stuff; earn money to build better mecha parts and blow up even more stuff. Lots of customization. Gameplay
N
N
(GER)
Armored Core: Project Phantasma
Mech Combat
A sort of expansion to Armored Core, with new parts, new missions, and an Arena system. Gameplay.
N
N
(GER)
Army Men: Air Attack
Action
Army Men.. yea you know shit's goin' down! Also available on the N64. Gameplay.
N
N
(GER)
Azure Dreams
RPG
Roguelike
A roguelike with dabs of other genres; gameplay mostly revolves around exploring a great tower while capturing and training monsters to assist you. The monsters can level up, but you can't, which ramps up the challenge. You can also engage in dating sim sequences with the many town girls, along with building up the town itself. The GBC version added a hundred "basement" floors to the tower, but trimmed down most of the town/dating sim aspects. Gameplay.
N
N
(GER)
Bishi Bashi Special
Mini-games
Tons of crazy mini-games, including shaking a can into outer space or disco-dancing to make your afro-hair grow. Awesome. Gameplay.
N
Y
(GER)
€4.99
Blazing Dragons
Adventure
Based on an eighties British cartoon that parodies Arthurian legend; the knights and princesses are dragons, while men are the monsters. Lots of British humor, fetch quests and puzzles. You can't die and it's mostly painless. Also on Saturn. No PC version, curiously. Gameplay.
N
N
Bloody Roar 2
3D Fighting
A run-of-the-mill fighter riding on Tekken's coattails, except that the characters can transform into powerful "Beast Mode" versions. Includes a surprisingly robust story mode, and is considered to be the best of the series. Gameplay.
Y
$5.99
N
(GER)
Brave Fencer Musashi
Action/Adventure
A comedic action title by Square set in medieval/steampunk mix of a fantasy world. Includes a number of interesting features, such as copying enemies' powers in Kirby-like fashion to tear through foes or solve puzzles. Saving the kingdom's residents, lets you access more features and even gain new upgrades and skills. Lots of in-game collectibles and extras, too. Trailer.
N
N
(GER)
Breath of Fire III
JRPG
Arguably the peak of Capcom's forgotten JRPG saga. The characters are all anthros of different species, as is typical for the series. Includes a fluid battle system, great sprite work and a long story. Excellent for its time. A PSP port was only released in Japan and Europe. Gameplay.
N
N
(GER)
Breath of Fire IV
JRPG
Has a Far East fantasy setting that is yet to be matched in beauty by most JRPGs, and includes a memorable main villain who you even get to control in his own escapades leading up to the climax. The cast isn't quite as cool as 3's but they're neat in their own ways (except the main 3, who suck), as are the aggravating mini-games, and the translation could be better, but the gameplay and music are still great despite all that. Ported to PC. Gameplay.
Y
N
(GER)
Brigandine: The Legend of Forsena
SRPG
A highly replayable SRPG; pick one of six nations and take over the continent with your knights and monsters. Each nation has its own ruler and story, and the AI is competent. A 2000 re-issue made the evil nation playable and added a "true" final boss, but is Japan only. Gameplay.
N
N
Bushido Blade
3D Fighting
Combat Sim
An attempt at creating a sword-fighting sim. Unlike conventional fighting games, the gameplay focus is on where you were hit, rather than combos and health bars. You can also cripple your opponent by attacking their arms or legs, or even score an instant kill with a head hit. Gameplay.
N
N
(GER)
Bust-A-Groove [EU: Bust-A-Move]
Rhythm
Input commands and time a final button press correctly to bust the titular groove. Includes a delightfully bizarre plot about a dance competition to find out who can out-dance a giant robot wrecking havoc in Tokyo. (Where else?) It's quite rare. Gameplay.
N
N
(GER)
Capcom vs. SNK Pro
2D Fighting
Created by Capcom, a 4-button fighting game where characters from both companies duke it out, has an exceptional soundtrack, and you can use the "original" BGM for some characters like the Art of Fighting crew or Fatal Fury; same on the Capcom side. A must try if you haven't yet. The sequel is for PS2 and GCN (and arcade). Gameplay.
N
N
(GER)
Castlevania: Symphony of the Night
Metroidvania
Represented a radical change in style for the series; Ayame Kojima's effete character designs and Michiru's melodramatic score gave Castlevania an overwrought, Gothic flavor. Gameplay gave rise to the term Metroidvania, where the player explores a massive, interconnected castle while scouring every corner for secrets. There are strong RPG elements now and the game is packed full of hidden content, as well as (famously) terrible voice-acted scenes. Also on Saturn (JP-only); Dracula X Chronicles (PSP) has it with re-dubbed voices. Gameplay.
Y
$9.99
N
(GER)
Castlevania Chronicles
Platformer
A remake of Akumajou Dracula X68K for the Japanese Sharp X68000 PC, with higher-quality music, new sub-weapons and Simon Belmont's leather queen re-design. Also includes the original X68K version so you can man it up old-school, an art gallery and an interview with IGA. Gameplay.
Y
$5.99
N
(GER)
Chocobo Racing
Kart Racing
This game was a shameless advertisement for Chocobo's Dungeon 2, but it is surprisingly fun for a knock-off "kart" racer. Features nice control, fun characters, and upbeat music, including remixed tracks from other Final Fantasy games, even some that hadn't officially come out overseas yet. Gameplay.
N
N
(GER)
Chocobo's Dungeon 2
RPG/Roguelike
Chocobo's Dungeon 2 is a surprisingly decent roguelike. You traverse dungeons, find items to increase your strength, and magic books to cast spells. The game can get a little repetitive, but trudging through the dungeons to get to the bosses is also mildly addicting. Trailer. The unrelated spiritual successor is on the Wii and is kickass. That game has a downgraded version with extras on the DS (but the DS is JP only, while Wii came out in all over).
N
N
(GER)
Chrono Cross
JRPG
Forget the title; this has almost nothing to do with Chrono Trigger. It's a highly experimental game with a grinding-free level-up system (making it very easy), over forty recruitable characters and a convoluted plot about fate and free will that collapses into philosophical lectures. Noted for its incredible soundtrack, hyper-eclectic cast, beautiful environments and difficult moral choices given to the player. A strange and sad story. Trailer.
N
N
(GER)
Clock Tower
Adventure
Survival Horror
A sequel, not remake, of Clock Tower for the SNES. Works with a point-and-click interface and is divided into scenarios where you play as different characters. All along you must avoid the dreaded Scissorman and solve puzzles to survive. Gameplay. Note: A remake of the original DOES exist though, but some find the original version to be more enjoyable.
N
N
(GER)
Colony Wars
Space Sim
Hop into the cockpit as you wage war against the savage Earth Empire and its Colonial Navy, and stop its regime of oppression as a pilot of the League of Free Worlds in this epic two-disc space shooter. With over 70 missions, multiple mission paths and endings, there are so many ways the war can turn: each mission can make a difference. Gameplay.
N
N
(GER)
Colony Wars: Vengeance
Space Sim
Follow the story of Mertens, a pilot in the Colonial Navy, during his struggle against the League of Free Worlds, in this sequel to the first Colony Wars game. With craft upgrades and ground-based missions, Colony Wars: Vengeance adds more variety to the Colony Wars game series. Gameplay.
N
N
(GER)
Command And Conquer
RTS
A somewhat arcade-ish RTS, but very fun nonetheless. And Kane rules KANE LIVES! KANE REIGNS! Gameplay
Y

$5.99

N
(GER)
Command And Conquer: Red Alert
RTS
A "what if" RTS game where you choose one side, either Allied or Soviet forces, to march on and conquer your enemies. Just be warned: you can get some monstrous slowdown. Gameplay.
Y

$5.99

N
(GER)
Command And Conquer: Red Alert - Retaliation
RTS
The updated re-release of Red Alert that contains both Counterstrike and The Aftermath add-ons released for PC. It's a great "LAN" party game, just drag two TVs and PlayStation's in the same room, plug in the LAN cable and have a blast (the game comes with two discs, you know). Less slowdown than its older sibling. Gameplay.
Y
$5.99
Y
(GER)
€4.99
Crash Bandicoot
Platform
Brilliant platformer. If you haven't played this, go play it now. It even has passwords if you don't have a memory card for some reason or you want to skip ahead. Gameplay. Overshadowed by its sequels, but still pretty damn fun.
Y
$5.99
Y
(GER)
€4.99
Crash Bandicoot 2: Cortex Strikes Back
Platform
Better than the first. Tons of fun. Crash has new moves to platform with and in some stages, new rides, including a jet-waterboard, a spacy jet-pack, and a... Baby Polar Bear?! (Protip: said Bear pops up in a certain warp room. Though it's cruel, Belly Slam him multiple times and many extra lives will be yours!) Gameplay.
Y

$5.99

N
(GER)
Crash Bandicoot 3: Warped!
Platform
Crash gets flung in time and must take out the baddies and get home. Crash gets even MORE moves to bust a Bandi-groove with. Now introduced are underwater and motorcycle segments. You really should play this. Arguably the last good/GREAT Crash platformer before Naughty Dog let other developers alter it. Gameplay. If you hanker for more Crash, try Twinsanity on PS2 and consider Crash's first 2 GBA games, especially 2GBA. The ones besides that suck.
Y
$5.99
Y
(GER)
€4.99
Crash Team Racing
Racing
The single greatest racing game ever made. If you haven't played CTR, stop gaming immediately. Blatant copy of Mario Kart, but hey, it's just as good, if not better, so who cares? Gameplay.
Y
$5.99
Y
(GER)
€4.99
Crash Bash
Mini-games
The first Crash game done by someone other than Naughty Dog. It's fun with friends just like Mario Party but with a couple of differences in gameplay. Not as good as the old ones, but it's a suitable party game. At least EUROCOM didn't rape the series. It's available on PSN in Japan but America has yet to see rerelease. Gameplay.
N
N
(GER)
Croc: Legend of the Gobbos
Platform
Fully-3D, roaming platformer. Gameplay-wise, this is arguably as solid as Mario 64, as long as you use analog sticks. Otherwise, you'll likely run into some hard jumps. Be sure to save your fuzzy pals to get the true ending! Also available on Saturn and PC. Sequel has better controls, but changed quite a few things. Both have some really AWFUL GBC ports. Don't bother with them. Gameplay.
N
N
(GER)
Croc 2
Platform
Like the first game took influence from Mario 64, this takes a cue from Banjo-Kazooie. Hub world, characters that talk and collect-a-thons. Generally not as good as the one above but controls are a little better, though at times overly sensitive, and it's a passable closer to Croc's series. Also on PC (and unlike the former it's actually playable on something modern) and GBC, but the Game Boy version is utter shit. Gameplay.
N
N
(GER)

D
Horror
Puzzle
Horror game from the eccentric Kenji Eno. Protagonist Laura enters a hospital where her father has killed everyone and locked himself up inside to try and talk some sense into him. No combat, only puzzle-solving; you have to beat it in two (real-time) hours or you get the bad end. Very clunky, but interesting. Bypassed censors with its scenes of violence and cannibalism. A second D is on Dreamcast. Trailer.
n/a
n/a
Darkstalkers 3: Jedah's Damnation
2D Fighting
A folklore and horror flick-themed fighter with a colorful and memorable cast, Darkstalkers 3 marks the culmination of a series that introduced many features which are now standard in 2D fighters. A must-play for any fan of the genre. Gameplay.
N
N
(GER)
Dead or Alive
3D Fighting
Tekken clone with a few good ideas and a larger bustline. Saturn original is better but Japan only. Has sequels which improved the graphics and gameplay and some fanservice-heavy sport spin-offs (read: boobs, volleyball and boobs). Gameplay.
N
N
(GER)
Digimon World Series
RPG
Essentially, this amounts to Tamagotchi with a lot of exploration. The "Digimon World" is a huge land with tons of secrets. The goal of the game is to recruit Digimon to revive File City. Although a bit unforgivingly difficult at first, once you start recruiting some Digimon, the game is extremely addicting. Gameplay.Digimon World 2 is a good sequel though very different. It's a dungeon crawling RPG where you can recruit different digimon to fight for you(up to three per battle). What's interesting is that there's a cap for each digimon and to raise that cap you have to start fusing them ending up with a different party all the time. Gameplay.Digimon World 3 is a run-of-the-mill JRPG. Not bad, but load times do hurt it. The EU version is better since you can keep playing after the ending. Gameplay.
N
N
(GER)
Digimon Rumble Arena
2D Fighting
You got some explaining to do for not having this. Probably has some of THE GREATEST SOUNDTRACK ON A PS1. Fun fighting. You get a lot of characters. Not as many as you would need if you're a fan but enough to satisfy you for a long while. Sequel on Xbox/GC/PS2 but I'm not sure if it's good or bad. Go try both if you like Smash Bros. rehashes done good. Gameplay.
N
N
(GER)
Dino Crisis
Survival Horror
More or less Resident Evil with dinosaurs. Special agent Regina infiltrates an island that has brought back dinosaurs via contained time travel experiment; hilarity ensues. It has a number of tweaks to make it more action-packed than RE (Walking and shooting!) and less skewed fixed camera angles. Has multiple endings. The PC and DC ports have cleaner graphics. Trailer.
Y

$5.99

N
(GER)
Dino Crisis 2
Action
It's a LOT more action-packed than the first Dino Crisis, so that can be a reason to love/hate this game. The plot follows the story a year after Dino Crisis events. Some facility dedicate to research of the project "Third Enegy" dissapeared from present day and traveled to the past, so it's your mission go back in time to save any survivors and secure the missing files from the research. At first you play as Dylan, but later on you can control Regina too. The gameplay is pretty much running while killing some dinos. If you chain the kills you make a combo, that will earn you points to buy a good variety weapons, ammo and some items. Also has more dinos to kill. Great action game!Also available on PC. Trailer.
Y
$5.99
N
Disruptor
FPS
Pretty fun; looks way better with texture smoothing on on the PS2. Probably one of the PS1's best FPS. The game doesn't give you a lot of ammo for each level so you must shoot carefully and use STRATEGERY. You also get a shotgun that shoots anti-matter, pretty cool. Gameplay.
N
N
(GER)
Doom
FPS
It's motherfucking DOOM, it doesn't need to be explained. Also, by far one of the best ports of the game, with new lighting, musics, SFX and whatnot. Features levels from Doom 1 and 2, not to count some brand new ones. There is a total conversion of this version for GZDoom if you want to play this on your computer with fancy graphics and stuff or if you just prefer the good 'n old keyboard. Gameplay.
N
N
(GER)
Dragon Seeds
RPG
A monster-raising sim with quasi-real time combat (input commands are executed simultaneously). Takes place a flooded world, where genetically engineered "dragons" are used as weapons. An engrossing time sink. Gameplay.
N
N
(GER)
Dragon Quest Monsters 1+2
RPG
Ports of the two GBC games with updated graphics and sound. Japan only. Tranlated intro
N
N
(GER)
Dragon Warrior VII
RPG
A very traditional RPG that lacked the shiny, FMV-heavy presentation of its contemporaries. It's huge (huge), so don't start it if you don't have lots of free time. Unfortunately there's lots of unnecessary backtracking. Explore lost continents and travel to the past to solve problems in the present. Note: The Dharma Temple makes many ragequit, but if you can get past it, things get easier later on. Gameplay.
N
N
Driver
Racing
Fantastic driving (duh) game, focuses more on dramatic inner city getaways/pursuits than simple racing. This game is probably the closest you'll get to recreating the awesomeness of that one chase scene from Bullitt. PROTIP: Get the PC version if you can, it looks much better. Sequels went downhill fast! Gameplay.
N
Y
(GER)
€4.99
Ehrgeiz
3D Fighting
A rather mediocre 3D fighting but notable for having unlockable Final Fantasy VII characters. However, the best feature is Quest Mode, a dungeon crawler using the fighting game engine. This means combat is 3D and real-time! Instead of right clicking thousands of times to slay enemies, you actually control your character as if in a fighting game, swinging axes and swords and doing fluid combos. Amazingly fun and addictive if you even remotely enjoy dungeon crawlers. Gameplay.
N
N
(GER)
Einhänder
Shoot 'em Up
What's this? A shooter made by SQUARESOFT? And it's actually really good? Well damn. Also INCREDIBLY rare these days. Play it if you like shooters. Gameplay.
N
N
(GER)
Elemental Gearbolt
Rail Shooter
A Namco GunCon game with a dreamlike steampunk setting and some RPG elements, such as upgrading your weapons via your end-level score. Rare, but JP copies sell for less and have English menus. The GunCon is optional. Gameplay.
N
N
(GER)
Eternal Eyes
SRPG
A tactics game in which you use gems collected during battle to bring life into soulless dolls which transform into monsters and fight alongside you. It's an enjoyable game, and upgrading your monsters to change into a more powerful form is always a blast. Gameplay.
N
N
(GER)
Final Fantasy VII
JRPG
A massively successful game that popularized JRPGs, FFVII marked a stylistic change for the cyberpunk-ish and introduced a plot about technology versus nature. Graphics (for the time) and soundtrack are top-notch, while characters are highly customizable via the Materia system. Lots of side-content and hidden bosses. While put on a pedestal by many, it is still an excellent game and its influence is apparent today. Prequel Crisis Core (PSP) is recommended. Trailer.
Y
$9.99
Y
(GER)
€9.99
Final Fantasy VIII
JRPG
Follows the grandiloquent romance of Squall and Rinoa. The story pulls a number of plot twists so it wont be another linear story(FFVII). Be ready to completely mindfucked 4'th CD. The combat system is innovative, although breaking the game is laughably easy and fun. Oh, and FFS don't listen to SpoonyOne and /v/irgins and their constant "DRAWDRAWDRAW" bitchin'. Just watch tutorials and you'll be fine, using drawing only to get summons. A solid entry, somehow hated by many FF fans. Trailer.
Y
$9.99
Y
(GER)
€9.99
Final Fantasy IX
JRPG
A celebration and last goodbye to the high fantasy roots of the series, every aspect of this game is designed to evoke nostalgia for the NES/SNES classics. The story, characters and presentation are more lighthearted and cartoonish. The gameplay uses aspects taken from series entries new and old, but remixes them in pretty neat ways. Trailer. Gameplay.
Y
$9.99
Y
(GER)
€9.99
Final Fantasy Anthology
JRPG
A collection of Final Fantasy V and VI with some new features and cutscenes. Was the first time V released in the USA with an authentic translation. Has some sucky load times for battles. FF V Gameplay.FF VI Gameplay.
N
N
(GER)
Final Fantasy Chronicles
JRPG
A collection of Final Fantasy IV and Chrono Trigger with new features and cutscenes. Get ready for shitty, 15-second battle loading-times in CT. The DS version of CT is this one with instant loading and some new features, so that's the recommended choice if you'll be playing CT. However, this is the purest release of FFIV, in that it most resembles the Japanese SFC original. The GBA and DS ports add new features, though. Trailer.
N
N
(GER)
Final Fantasy Origins
JRPG
Collects Final Fantasy and Final Fantasy II on the PlayStation, with improved graphics and some extra content. The GBA port was a more complete remake; same with the PSP, although those were sold separately. Still a decent collection. FF I Gameplay. FF II Gameplay.
N
N
(GER)
Final Fantasy Tactics
SRPG
A grid-based SRPG set in Ivalice and penned by Yasumi Matsuno. The job system is addictive and fun, but somewhat nullified by the broken characters you recruit later on. The story revolves around political unrest and clashing ideologies, but later devolves into DEMONS! fare. It is still an engrossing SRPG. FFVII's Cloud is recruitable. The translation's quality is famously sketchy. Ported to PSP (FFT: War of the Lions) with a re-translated script and a couple new jobs and characters. Trailer.
Y
$9.99
N
(GER)
Front Mission 3
SRPG
A long, winding story about war and politics, the Front Mission series is similar to Final Fantasy Tactics in battle mechanics, but faster and futuristic. Each Wanzer (mecha) can be customized. Includes two full storylines. Trailer.
Y
$5.99
N
(GER)
Future Cop L.A.P.D.
TPS
Action-packed third-person shooter. Great two-player modes including co-op. An absolute must-play. Gameplay.
N
Y
(GER)
€4.99
Galerians
Survival Horror
Lengthy, cinematic title about a psychic boy up against a race of genetically-enhanced übermensch, the Galerians. Strongly encourages anal-retentive micro-management and enemy evasion. Very Japanese in looks and story. Gameplay.
N
N
Gekido
Action
Beat 'em Up
A beat 'em up with a lot of playable characters in the style of Power Stone, can be played by 2 to 4 players, it's a full 3D game and looks very nice despite being on the PS1, story mode on the game is also well done, you also have paths to choose that lead to new unlockable characters and so, great game to play with bro's. Has a GBA spin-off story that's more of a straightforward 2D beat 'em up. Gameplay.
N
N
(GER)
Ghost in the Shell
Action
Third-person action game, you control a Fuchikoma Tank that can even walk on walls, the cutscenes don't fuck around with the gameplay (you can just skip them if they annoy you) and it varies from explore/kill to meeting requirements as kill X targets in X time, or rail shooting missions. Gameplay.
N
N
(GER)
Gradius Gaiden
Shoot 'em Up
Arguably the best Gradius title ever. Choose from four different ships in single player or 2-player co-op as you traverse various unique locales with a pumping upbeat soundtrack. This is included in Gradius Collection for PSP (along with the arcade versions of Gradius I-IV). Gameplay.
N
N
(GER)
The Granstream Saga
Action-RPG
Spiritual successor to the SNES Heaven and Earth Trilogy (Soul Blazer, Illusion of Gaia/Time, and Terranigma). A story about a young man trying to prevent his floating world from falling apart. Ugly character models aside, there are frequent anime scenes, the plot is solid and battles are on-the-spot, one-on-one action affairs. An amazing JRPG that no-one played. Gameplay.
N
N
Gran Turismo
Racing
The start of one of the best racing series for Sony. Realistic drivan ahoy. Trailer.
N
N
(GER)
Gran Turismo 2
Racing
See Gran Turismo with some improvements and whatnot. Also on Dreamcast (Bleemed). Gameplay.
N
N
(GER)
Grandia
JRPG
A bunch of kids go off on an adventure to see what lies beyond the end of the world. Starts with self-contained, character-driven adventures, then has a conventional-sounding JRPG plot, but with lots of twists to the standard narrative formulas. The excellent combat system combine's Lunars strategies with Chrono Triggers Active Time Battle, letting you time your actions for just the right moment. Grating voice acting, but great localization. The great Dreamcast/PS2/PC sequel refines the battle system and has new characters. A GBC spinoff has the Grandia 1 crew and while a bit different, keeps true to the characterization and core elements of the original. Trailer.
Y
$9.99
N
(GER)
Guilty Gear
2D Fighting
First installment of the series. Has an amazing soundtrack on par with the sequels, air dashes, overdrives and instant kills featured as well like in the successors. Gameplay.
N
Y
(GER)
€4.99
Gundam Battle Assault 2
2D Fighting
If you're a Gundam fan (or a mecha fan in general,) I strongly recommend this. Other people however might find the gameplay really slow and clunky (you are fighting in 17+ meter tall mechs after all), it is also VERY unbalanced and there are only 6 stages. Graphics are surprisingly good.

PROTIPS: Real men play as Ball, Pick Dark (Devil) Gundam to auto-win every fight Also: If you're curious about GBA1, it is laughably bad. But if you REALLY want to try it, just download it (it's only 15mb). Just stay the hell away from GBA 3 on the PS2, it's even worse. Gameplay.

N
Gunner's Heaven (J) / Rapid Reload (EU)
Run 'n Gun
A spiritual predecessor to Wild ARMs, with the same Japanified/steampunk Wild West setting. In terms of gameplay it is an affectionate rip-off of Treasure's Gunstar Heroes, but lacks multi-player. Still a fun solo experience, though. Damn near impossible as the girl. Gameplay.
N
N
(GER)
Harmful Park
Shoot 'em Up
A short, JP-only shoot 'em up with adjustable difficulty levels. You have four food-based weapons (you can throw pies!) which level up separately, and each level is more colorful and ridiculous than the last. Similar to Konami's Parodius. Gameplay.
N
N
(GER)
Heart of Darkness
Platform
2D platformer by Eric Chahi (Another/Out of This World) where a kid and his dog explore an alien planet. Fifty-something different ways to die, all of them a treat to watch. Less serious than Another World, although the story has a twist. Gorgeous sprite work. Very tough and sometimes downright cheap. DEATHS!!!
N
N
(GER)
Herc's Adventures
Run n' Gun/Beat 'Em Up
A humorous and irreverent LucasArts successor to Zombies Ate My Neighbors, with a similar overhead perspective and maze-like levels. Play as Herc, Jason or Atalanta, each with different strengths and weaknesses. You can find various weapons and upgrades for your characters as well. It's also kind of long for the genre. Gameplay.
N
N
(GER)
Hermie Hopperhead: Scrap Panic
Platform
A fun platformer in which you collect multicolored eggs which follow you around and help you throughout the game while collecting stars to upgrade your eggs and allow them to hatch and grow into their respective species. Gameplay.
N
N
(GER)
Hogs of War
Strategy
Hogs of War is sort of like Worms, albeit in 3D. It is a pretty funny game. The pigs all have silly names and voices. You can play as pigs from an assortment of different nations. Over the course of the game, you can also customize how you would like to improve your squadron of swine. Sequel on Wii sometime... whenever it's done.
N
N
(GER)
Hokuto no Ken: Seikimatsu Kyūseishu Densetsu
Action
A 3D action game released by Bandai which adapts the storyline of the manga from the beginning to Kenshiro's final battle with Raoh. The game features most of the same voice actors from the TV series reprising their roles.
N
N
Intelligent Qube
Puzzle
Action
Capture the cubes advancing towards you without being crushed or falling off the stage. Makes you feel great (PEEEEEERFECT!) until you get to the real challenges and want to die. Also has a great soundtrack.
N
N
(GER)
Jojo's Bizarre Adventure
2D Fighting
Made by Capcom, quite possibly the best manga-based fightan of all time. Based on the Stardust Crusaders arc from the manga and features interesting fighting mechanics. Extremely combo heavy. A better version is available on Dreamcast.
N
N
(GER)
Jersey Devil
Platform
Fuckwin 3D platformer made by some French company. Collect letters to spell out KNARF to get to the next level. Also basketball. If you like this, consider trying its spiritual successor from the same company: Bugs Bunny: Lost in Time.
N
N
(GER)
Jikkyou Oshaberi Parodius ~forever with me~
Platform
A fresh helping of shmup parody only for the consoles! This may very well be the best of the Parodius titles with stages based on other Konami games (FUCK YEAH Lethal Enforcers stage with KITTY TRAIN Boss!) and a hundred hidden fairies to collect. WARNING: You might want to turn off the annoying voiceover guy and the menu is a moonspeak. An updated port of the original Super Famicom release. Also available for the Sega Saturn and in Parodius Portable on PSP with some changed music.
N
N
Jumping Flash
Platform
First-person platformer where you play a robotic rabbit jumping on shit. Crazy.
Y

$5.99

N
(GER)
Jumping Flash 2
Platform
Much like the first game. Crazier.
Y

$5.99

N
(GER)
Kartia: The Word of Fate
SRPG
An obscure SRPG with character designs by Final Fantasy's Yoshitaka Amano. Entirely linear, you play through two separate stories with different protagonists which eventually intertwine. Summoning and upgrading your troops all revolves around Kartia, magical cards. Very tense and melodramatic plot.
N
N
Kagero: Deception II
Puzzle
RPG
The unique Deception series revolves around setting up deadly traps in your castle to kill uninvited guests in the most points-racking way possible. This time traps can interact with each other for combos, and there are multiple endings.
N
N

Kaisoku Tenshi: High Tension Comical Action Game The Rapid Angel
Beat-'em-up
Three girls who work for a mysterious delivery service fight their way through bizarre enemies with distinct fighting styles. (You can unlock two additional characters.) A JP-only budget game now on PSN's PSOne Imports section. Presentation has a doujin game charm. Voice-acted scenes with branching paths and endings, though these remain in Japanese. Pretty easy. And fun!
Y
N
Klonoa: Door to Phantomile
Platform
Bright and colorful Japanese platformer in 2.5D where the main mechanic consists of using enemies as inflatable stepping stones to surpass obstacles. Fair length and difficulty, with a couple post-game extras. The series is noted for jarring plot twists in an otherwise whimsical setting. It was ported to the Wii with glossier graphics. The sequel (Lunatea's Veil) is on PS2; there are some GBA spin-offs.
N
N
(GER)
Koudelka
JRPG
A XIX century story with Gothic stylings, where the party must plunder a monster-infested castle to prevent a forbidden ritual. Prequel to the Shadow Hearts series. Combat is original, but unrefined. Has a very distinct atmosphere and style.
N
N
(GER)
Legacy of Kain: Blood Omen
Action/Adventure
Started the venerable series; here you play as the titular anti-hero, a snobbish noble turned into a vampire and charged with saving Nosgoth from total ruin. Snicker-worthy voice acting awaits you. A great and polished game with awful load times.
Y
$5.99
N
(GER)
Legacy of Kain: Soul Reaver
Action
The next chapter in the Legacy of Kain saga. This time you play as Raziel, one of Kain's followers who is betrayed by his master. It's also in full 3D now. As usual, great storyline and voice acting. Much more adventure than action-oriented compared to Blood Omen or Defiance (you can almost feel that battles in game are put just for have some fun with Reaver). Also on Dreamcast with better graphics and such.
Y
$5.99
N
(GER)
Legend of Legaia
JRPG
The world has been covered in evil mist, and it's up to you to go from town to town figuring out ways to push it back and ultimately, destroy the Mist Generators in each region. A beautiful 3D RPG with lots of great extras, and a wonderful fighter-like combat system. Definitely give it a shot.
N
N
(GER)
Legend of Mana
JRPG
Atmosphere: the Game. Another way of describing it is Side Quests the game, almost all quests feel like side quests, but actually contribute to the main story while usually leading you to the ending, all without you knowing it. The harder modes are absolutely beyond brutal.
Y
$5.99
N
(GER)
Lemmings
Strategy
It's fucking Lemmings, if I have to say more you need to get off your ass and play Lemmings. Not as good as the PC version(s) but still worth a play.
N
N
(GER)
LEGO Racers
Racing
Build and race shit. PC version is better.
N
N
(GER)
LSD: Dream Emulator
Action
Exploration
First-person game based on the designer's dreams where you explore a surreal world. Sessions last for up to ten minutes and touching anything in the game warps you to a different location. The number of days you play are recorded and the world's textures change with time while the acid techno soundtrack adapts to changes in your "dream." Chunky PS1 polygons and constant, grating footstep sounds may turn some away. There are no objectives or explanations. JP-only. Also on JP PSN.
N
N
(GER)
Lucifer Ring
Beat 'em Up
Not many have heard of this game mainly due to the fact that it was only released in Japan. It's a fun Beat 'em Up game with a variety of enemies to hack your way through, with well spaced out power ups for your sword.
N
N
(GER)
LUNAR: The Silver Star Story Complete
JRPG
Enhanced remake of the SEGA CD original (which plays a bit differently and has some notable story differences), LUNAR is a classic JRPG love story. Combat is fluid and without transitions; Bosses level up with you, so you'll have to use your wits over grindan. PSP remix looks nicer with more vibrant sprites and animations, and even added some extras, but it's really easy compared to this. Was also semi-ported/semi-remixed as Lunar Legend for GBA, but that one's kinda weak and stupidly easy.
N
N
(GER)
LUNAR 2: Eternal Blue Complete
JRPG
Direct continuation of the previous game, this is also an enhanced port of the SEGA CD original, though this time it's closer to the source material. If you liked LUNAR, play LUNAR 2. It's really that simple. (And play Grandia later, which is like a spiritual cousin, but a bit more fast-paced.)
N
N
(GER)
Macross:VF-X2
Flight Combat
Arcade
HOLY FUCKING SHIT DAT SOUNDTRACK! But seriously, this sequel to Macross Digital Mission VF-X is an excellent game, fly around and shoot things out of the sky and on the ground. Your craft has 3 modes, each suited for different situations. Dialogue is in moonspeak, but it doesn't interfere with the gameplay. FUNFACT: Although the game is Jap only, the demo was released in the US in the July 1999 issue of Official Playstation Magazine
N
N
Martian Gothic: Unification
Survival Horror
A sci-fi horror story that plays very much like Resident Evil. You play as three different characters who must never run into each other, or "unification" occurs. Enemies cannot be permanently killed and puzzles can get tough. Won't run on emulators. The PC port is tougher.
N
N
Marvel vs. Capcom
2D Fighting
The title is pretty self-explantory, but just in case: Choose two characters (from either side) then duke it out with others. Switch at will, and if you're hyper combo meter's max'd you can simultaneously rip the enemy apart! Unlike the sequel, this has leitmotifs for each character, which really pump up the action.
N
N
(GER)
Marvel Super Heroes
2D Fighting
Port of the arcade version. Classic Capcom fightan. You know the deal. Pretty fun with a buddy like always but there's always a better fighter out there.
N
N
(GER)
Marvel Super Heroes vs. Street Fighter
2D Fighting
Just like above but with new characters. A.K.A. - Street Fighter characters. On the Saturn in Japan.
N
N
(GER)
MDK
TPS
Made by the same people behind Earthworm Jim. Fun game with a quirky sense of humor. PC version is superior, but good luck getting that to run properly on Vista/Win 7 (it's available on Steam for $5 along with MDK2) Very common around flea markets if thats your thing.
N
N
MediEvil
Action
3D action platformer where you play as a skeleton, it's really good, the art style is nice too. Perfect Halloween game. Check out the sequel too, both are awesome games.
Y
$5.99
Y
(GER)
€4.99
MediEvil 2
Action
Sequel to the first, picks up with Dan and a new female ally fighing evil and shit again. Don't question it. It's got MOTHERFUCKING SIR DAN.
N
Y
(GER)
4.99
Mega Man Legends
Action/Adventure
Alternate-universe game where Mega Man and Roll hunt for treasure in a world inspired by Miyazaki's Castle in the Sky. Airships and colorful settings abound. Help out Kattelox island's residents on the surface and scour labyrinthine ruins underground packed with treasure and parts to build new weapons with. Lots of warmth and personality. Some clunky shooting. It's quite tough.
N
N
(GER)
Mega Man Legends 2
Action/Adventure
Combat's been streamlined and the game is no longer restricted to a single island, although this does lead to some crappy underwater dungeons. Still an entirely worthwhile successor to a charming and unexpected game. Still tough, too. The cliffhanger at the end may never be solved.
N
N
(GER)
Mega Man 8
Platformer
This MM entry ditches the Rush Adaptors of 6 and 7 in favor of customizable busters, new functions for Rush (such as a motorbike and search unit), and some new shmup-like Rush Jet sections. Has a shop function like older games, but beware, as Bolts come in limited number in this game. Horrendous Voice Acting. But dont let it stop you from buying this game. I'M DUO I STATE THE OBVIOUS. DR. LIGHT SOUNDS LIKE A JEWISH ELMER FUDD. DADDY WHY IS MEGAMAN VOICED BY SAILOR VENUS? Also on the Saturn with some cool extras. There's also a free PC fan-demake to make it play and feel just like the NES games.
N
N
(GER)
Mega Man X3
Platformer
Remix of the SNES version. CD Quality music and gameplay with cool added movies as well. Also on Saturn. Both of these are PAL/NTSC only. But Mega Man X Collection on PS2/GC/Xbox's got you covered with this version in America for the first time ever. X's buddy Zero can be summoned to fight for a brief while in stages, but make sure he doesn't get killed, or he's lost forever. Keep him alive to exploit a neat end-game trick that has him give you his saber for a kick-ass charge shot finisher.
N
N
(GER)
Mega Man X4
Platformer
Arguably one of the best MMX games. This also lets you play as Zero, who gets his own boss weapons in the form of techniques, but, doesn't get armor parts like X. X also gets the choice between two busters. One lets him fire a massive sparkshot, and another lets him charge up to 4 blasts to fire at will. Entering a code in this, X5, and X6 gives X an exclusive armor set that's a superior version of the set in this one with the sparkshot buster. And you still got Sailor Venus voicing Mega Man. SLIGHTLY better voice acting than 8. "WHAT AM I FIGHTING FOR?" "YOURE GONNA GET HURT X" "PREPARE TO BECOME SPACE FUCKED DUST"
N
N
(GER)
Mega Man X5
Platformer
This has you race against time (1 stage attempt, pass or fail, is 1 in-game hour passed, regardless your real-life time spent) to prevent world destruction. Saving reploids in stages grants you various rewards. 2 new armors for X: Falcon, weaker and faster and lets X fly for a bit, and Gaea, stronger and slower but lets X survive spikes and break certain objects. Depending on your chosen hero, the other will lose an ability: Choosing X loses Zero's buster. Choosing Zero loses X's Force Armor (an X-exclusive bonus).
N
N
(GER)
Mega Man X6
Platformer
Picks up about 3 weeks after X5 where earth is pretty much ruined. Plays alot like X5 with new aspects that alter level layouts. Inafune's "the game that never should be" but still better than X7 am I rite? X has 2 new armors: Blade, which focuses on saber-slashing and has a cool air-dash, and Shadow, which is a modified Gaea made to be more agile (but can still survive spikes). You can unlock Zero later on. The hardest X game for some. Buying wise, yhis one is kinda rare, but all pre-X7 X games are on Megaman X collection for Gamecube/PS2.
N
N
(GER)
Metal Gear Solid
Stealth/TACTICAL ESPIONAGE Action
Inaugurated modern stealth and the awfully deep, cinematic MGS series. Although it feels outdated, it's still playable today. Notorious for its lengthy cutscenes. The GCN port improved upon most things, though some fans dislike it for changing some aspects that were perfectly fine. There's also the Integral update released on PC, which adds a few things.
Y
$9.99
Y
(GER)
€9.99
Metal Gear Solid: VR Missions
Stealth
Action
Basically a Metal Gear training game with alot of missions that weren't in the first game. It's fun to play especially if you liked the whole VR Missions concept in the original and if you want more Metal Gear sneakan action.
N
N
(GER)

Mizzurna Falls
Action
Puzzle
You are a young man trying to figure out a string of grisly murders in your sleepy hometown over the course of three days. A predecessor to titles like Shenmue, the game's world lives and breathes; the townsfolk have paths and activities of their own and everything is lovingly detailed. Exploration is encouraged. JP-only.
N
N
Monster Rancher 2
RPG
A monster raising game with a fun battle system, Monster Rancher 2 improved upon every aspect of the original. You can create new monsters by inserting any CDs. If you play it on PS3, you can even use DVDs and Blu-Ray discs!
N
N
(GER)
Mortal Kombat Trilogy
2D Fighting
Follow up to Ultimate Mortal Kombat 3. Features EVERYONE from the previous MK games (including old school versions of Raiden, Jax, Kano and Kung Lao). AI can be cheap sometimes even on easier modes. Also released on N64 and PC though the N64 version is really gimped. Recommend version 1.1 (Greatest Hits) because it fixes some gameplay and loading issues. No matter the revision, however, the game has freezing issues when played on the PS2 during the continue and ending screens. These bugs are also present on the PS3. NOTE: Don't ever pick Shang Tsung unless you like load times
Y
?
Mortal Kombat 4
3D Fighting
The sequel to MK3, now with 3D graphics. You'd probably be better off on PC, for this one, but this is acceptable because it has codes, if you're into that sort of thing.
N
N
(GER)
Motor Toon Grand Prix 2
Racing
Sequel to the Japanese only "Motor Toon Grand Prix", kids racing game. Another Mario Kart knock off complete with power ups and a cartoon style of racing. Designed by Kazunori Yamauchi before he moved on to Gran Turismo.
Y
$5.99
?
Mr. Driller
Puzzle
Drill your way through coloured blocks without getting crushed or running out of air. Don't let the cute design fool you, this game is both quite difficult and quite addicting. Also has sequels on other systems.
N
N
(GER)
N2O: Nitrous Oxide
Rail Shooter
Tempest on an acid trip. Plummet through psychedelic insect-infested tubes collecting "E" coins, shrooms and other drug-related things. Features a soundtrack composed by The Crystal Method.
Y
$5.99
?
Need For Speed III: Hot Pursuit
Racing
Third installment of the series, where you get to pick either being a Cop and chasing down racers or running out for sport in illegal races, pretty fun and graphics almost on par to the PC counterpart. Exceptionally addicting for its time.
N
N
(GER)
Oddworld: Abe's Oddysee
Platformer
Puzzle
Set on an alien planet, you play as Abe, a slave, and your only power is to take control of your enemies. You can also interact with other slaves to lead them to safety (or to their death) using pre-set sentences like "follow me" and "stop" (and farting). Pretty hard game, but very well done and satisfying. Get ready to think. A lot. Also on PC.
Y
$9.99
Y
(GER)
€4.99
Oddworld 2: Abe's Exoddus
Platformer
Puzzle
Like the first one, but longer and with a lot of new stuff. Must have if you liked the first one. Also on PC.
Y
$9.99
Y
(GER)
€4.99
Ogre Battle: The March of the Black Queen - Limited Edition
SRPG
An enhanced port of the SNES tactical classic, this is actually easier to find than the "non-limited" edition. Part of a long, incomplete fantasy saga. Great combat and story. Made by Quest, which would later develop Tactics Ogre and FFT.
N
N
(GER)
Omega Boost
Shooting
You're a mecha, IN FUCKIN SPACE. Came out near the end of PS1's life, so the graphics are pretty good. No simmin or levelin here, just straight blastin. Controls may scream for a bit re-binding for some people.
N
N
(GER)
Pandemonium 2
Platform
A wonderful game. Really good and intuitive gameplay, very dynamic, cool bonuses, and very addictive. A really good game.
N
N
(GER)
Panzer Bandit
Beat 'em Up
A short beat 'em up with crisp sprite work and bright colors. Playable characters include a mech-riding loli and a cigar-smoking robot. It can get rather repetitive, but is very fun in short spurts. Japan-only, but that hardly matters here.
N
N
(GER)
Parappa the Rapper
Rhythm
One of the first rhythm games where you must press buttons with correct timing to succeed. A likeable cartoon aesthetic tells the story of a rapping pup trying to win over his crush. Only six stages, but timing becomes punishingly strict halfway through. Can still be beat in an afternoon. Very nineties. You can return to beaten stages and do some freestyling if you're good. Sequel on PS2; UmJammer Lammy (PS1) is a spin-off.
N
N
(GER)
Parasite Eve
Action-RPG
Survival Horror
NYPD officer Aya Brea investigates why animals in New York are mutating into grotesque creatures. Active, gun-based combat system and survival horror stylings and features. Relatively short game told over six in-game days. Holds up pretty well graphically. Two endings and one 100-floor bonus "dungeon" for the true end.
Y
$5.99
N
(GER)
Parasite Eve 2
Survival Horror
Action-RPG
Closer to the Resident Evil formula, with more static camera angles and big, grotesque boss fights. Continues the story directly and features some Aya fanservice as well as quite a bit of replay value, and is in general underrated.
N
N
(GER)
Persona 2: Innocent Sin
JRPG
Includes some mainline SMT elements like demon conversations. Some controversial elements, like Hitler as a boss and the option of a gay relationship, stopped it from being released overseas, but it's been fan-translated. A PSP remake is available with nice improvements.
N
N
(GER)
Persona 2: Eternal Punishment
JRPG
This one did come out in the US. It directly follows the story of Innocent Sin and plays almost exactly like it, spell cards and fusion spells included. However, it also introduces a full new cast. Play them in order, though!
N
N
(GER)
Point Blank
Shooting
A great, and at the time the only, port of the crazy fun arcade shooting gallery from the 90s. Not only can you blast your way in arcade and vs mode - there's also an adventure mode that helps to flesh the game out a bit more than just being a quick gratutious arcade experience. Great fun.
N
N
(GER)
Policenauts
Adventure
A pre-MGS Kojima game that plays like a point-'n-click with some action segments. Somewhat of a pulp sci-fi drama, or more accurately Lethal Weapon In Space, it has been fan-translated by the Internet.
N
N
(GER)
Psychic Force
3D Fighting
Despite the generic looking anime cover Psychic force is a really fun fighting game developed by Taito. You and your opponent float around a 3D arena beating the shit out of each other with psychic energy attacks and physical attacks. Really fun and dirt cheap.NOTE: There is a sequel on Playstation but it's just a slightly altered port of Psychic Force 2012 for Dreamcast.
N
N
Raiden DX
Shoot 'em Up
The beastly remix of Raiden II with added level select and a deepened scoring system. Training is a 15-minute endurance course on three lives only, with Novice/Expert being several remodeled levels from Raiden II. Medals decay now which forces you to factor in travel time to maximize scoring. Multiple unlockables in the form of bonus stages, an in-game encyclopedia and new soundtracks. If you found the other Raiden titles off-putting, try this. It's fun as fuck with the toothpaste laser.
N
N
(GER)
Raiden Project
Shoot 'em Up
Badass Grandaddy of Shmups was released with a warning not to turn your TV on its side to get the 3:4 aspect ratio of the arcade version. Raiden DX, above, is a remix of Raiden II found in this.
N
N
(GER)
Rayman
Platform
Very nice 2D platformer, great art style. Port of the PC version. Has very unique worlds and excellent music.
Y
$5.99
Y
(GER)
€4.99
Rayman 2: The Great Escape
Platform
One of the best 3D platformers of its era, with art that looks like a Pixar film. Also on N64, PC (with better graphics and framerate), Dreamcast (better graphics, solid 60fps and downloadable content! The DC version is being slightly remixed on 3DS as Rayman 3D) and PS2 under Rayman Revolution.
Y

$5.99

N
(GER)
RayStorm
Shoot 'em up
Vertical shump with 3D graphics but played in typical 2D. Has a neat feature where you can lock onto background enemies and destroy them with lasers. Plays well and looks nice, but the screen can get cluttered with the explosion effects. Also available on the Saturn as Layer Section II in Japan. Has a prequel on the PS1 called RayCrisis that is also good but criminally short.
N
?
Resident Evil
Survival Horror
The first "survival horror" combines puzzles, item scarcity, limited saves, tank controls and a horror movie setting. Play as Chris or Jill in a zombie-infested mansion (Jill's path is easier). Enemies must be avoided more often than fought. Hilariously bad script and voice acting. Director's Cut is DualShock compatible and has a Beginner Mode; Saturn port has extra content. Excellent GCN/Wii remake. Also on PC and NDS (Deadly Silence) which is different.
Y
(DirCut DSVer.)
$9.99
Y
£7.99
(UK)
Resident Evil 2
Survival Horror
Mostly follows the formula of the original, but now you must make your way through Racoon City as Leon or Claire; your actions in one scenario will affect the other. Again, look for the DualShock Ver., with has an easy mode and other extras. Has been ported to N64, PC, DC and GC. Best version regarding visuals, sound and extra content is the DC one.
Y
(DSVer.)
$5.99
N
(GER)
Resident Evil 3 : Nemesis
Survival Horror
Takes place at the same time as the previous game; this time you just play as Jill, who is stalked by titular mutant Nemesis, which adds tension. Introduces several series mainstay elements and the first incarnation of "The Mercenaries", as well as branching paths based on real-time decisions. Ported to PC and DC with minor extra content, and to GCN with none. Not as fondly remembered as RE2.
Y
$5.99
N
(GER)
Revelations: Persona
JRPG
Although it started off the now popular Persona series, it is extremely cumbersome and was horribly localized to the point where they omitted a huge plot arc. The PSP remake remedied these issues and generally smoothed things out (it's also on PSN). Some still play this one for the original soundtrack and goofy-as-fuck translation.
N
N
(GER)
Rhapsody: A Musical Adventure
SRPG
An early NIS effort. Cornball story about a girl going to great lengths to earn a prince's love. Find, recruit and train cute puppets to use in grid-based SRPG battles. Braindead difficulty. The cast is likeable in a Saturday morning cartoon sort of way. Hilarious, cheesy musical numbers. Short with bland dungeons. NDS port has some bugs. Sequels weren't translated. (Until now.)
N
N
(GER)
Ridge Racer Type 4
Racing
Solid controls, Inhumanly awesome, funky music, and the story (if you care) is decent. Choose 4 racing teams and get to the top. Multiplayer is great.
Graphics were surprinsingly good for it's time, and the game has stood well against the test of time.
Drifting takes a little time to master, but once you get it down, you'll be unstoppable. Shitloads of cars with almost laughably idiotic (but fun as fuck) designs waiting to get in story mode.
Also, Reiko Nagase.
N
N
(GER)
Rising Zan: The Samurai Gunman
Action
Fight demonic ninjas, robots, and other weird Japanese-made shit in a Wild West setting as a gun-shootin' cowboy-swordmaster in this fun action game. KATANA FIGHTAN, GUNSLINGAN, and BLOWAN SHIT UP. Also, cowboy hostages in undies, sexy meter, and one catchy intro
N
N
(GER)
Rival Schools: United by Fate
3D Fighting
Tag-team fighter where characters are hot-blooded teenagers fighting for justice, using styles based on sports. Voice-acted story mode and multiple endings. Fighting is tight and feels more 2D than 3D. Excellent setting and cast. Graphics are looking long in the tooth. Had a JP-only update with a school life sim mode and character creation. Don't expect to see it on PSN due to legal tangles. DC sequel.
N
N
(GER)
Romance of the Three Kingdoms VI
Strategy
Romance of the Three Kingdoms 6 is a strategy game by Koei. You control a warlord. Your goal is to conquer China during the Three Kingdoms era. There is a lot of strategy at play here. You will have to manage diplomacy, warfare, personnel recruitment, and many other things in your bid for supremacy.
N
N
(GER)
Saga Frontier
JRPG
Guide one of seven people through seven different quests and countless worlds in a quest...well, to do a lot of things, really. Highly customizable characters and a fast-paced battle system; suffers from high difficulty and the developers running out of time/money at the end. If you like this, consider playing Romancing SaGa for PS2 and Romancing SaGa 3 with a translation patch for SNES.
N
N
(GER)
Saiyuki
Strategy
Based on the nineties anime Saiyuki, which is in turn based on the classic Chinese epic Journey to the West. You play as the human priest/ess (you can pick) Sanzo, who travels along with his/her motley crew of were-buddies. Similar to FFT in presentation and combat, though the learning curve is very uneven. The Auto-battle is awesome though, and makes any grinding you need to do (if any) a breeze. Give it a try and you might be surprised.
Y
N
(GER)
Sentinel Returns
Puzzle
If you understand what the fuck is going on, then all power to you. This thing is simple, yet incredibly fun, and there are over six hundred levels. You enter an alien landscape, and from the eyes of a stationary robot "host", you absorb trees [the local form of energy] and build a linear tower of boulders until you can see eye-to-eye with the titular Sentinel. This succeeds the Atari game "The Sentinel", and features a vast improvement in graphics. Perhaps the most outstanding point in this game is its incredible, thick-as-molasses atmosphere, to which the score, composed by none other than famed director John Carpenter, contributes in no small way. An excellent way to pass long hours when you're too jittery to read Lovecraft but you want something with the same vibe.
N
N
(GER)
Silent Bomber
Action
Run around and blow shit up. A REALLY fun game with plenty of explosions, enemys, bosses and a pretty entertaining storyline. Works like shit on emulators, though.
N
N
(GER)
Silhouette Mirage
Run 'n Gun
The Edo Computer has gone berserk, and it's up to you to set things right. Clever polarity-platformin' game made by Treasure that got a fucked-up difficulty curve when localized by Working Designs. Expect hours of money grinding unless you play the Japanese version. Port of the Sega Saturn version with a few less detailed backgrounds and longer loading times, but still plays fine. When you're done, throw it in your CD player (you do know what that is, right?) and listen to that CD Audio soundtrack.
N
N
(GER)
Silent Hill
Survival Horror
Harry Mason is looking for his daughter after losing consciousness in a car crash. Things only go downhill. Less focused on inventory management than Resident Evil, with challenging but less obtuse puzzles and heavy atmosphere that conveys a sense of deep dread. Graphics look dated, to say nothing of voice-acting. Multiple endings and New Game+ extras. Great horror. Series continues on PS2.
Y

$5.99

N
(GER)
Skullmonkeys
Platform
Sequel to cult classic The Neverhood, a clay animation adventure for the PC. This is a platformer, and you won't need to know anything about the first game in terms of plot. Looks completely fantastic and the soundtrack is unforgettable. One of the most visually polished and off-beat platformer titles on the system.
N
N
(GER)
Soul Blade
3D Fighting
Prequel to Soul Calibur, using many rougher, but similar elements and fighting. Not as good as the sequel, but damn fine nonetheless.
N
N
(GER)
Speed Freaks
Racing
Another go-karter similar to CTR but with original characters and stages. Art style is a strange mix of Rayman and human, and the character's are quite entertaining to watch. Sports pretty wide, sleek stages with aeroplanes, ferris wheels and all sorts of shit and some loose but very fun gameplay. Called 'Speed Punks' outside Europe.
N
N
(GER)
Spider-Man
Action
Great Spidey game based on the comic-books. Fun spidey gameplay with web-slinging, climbing, and brawling. Everyone is written in character and the game has great Voice-Acting. Also, Stan Lee's the narrator. How cool is that? Pick up the sequel as well. Tons of hidden unlockables and collectables to find. EXCELSIOR!
N
N
(GER)
Spyro
Platform
Go up against the evil Gnasty Gnorc. Awesome platformer by Insomniac. Lots of stuff to collect. Probably the best out of all of them.
Y
$5.99
N
(GER)
Spyro 2: Ripto's Rage!
Platform
Better than the first. Seriously. A pretty chill soundtrack to go along with some fun and quirky puzzles and challenges. Sadly, there are some "RAEGRAEGRAEG"-inducing characters like the Egg Bandit and that fucking greedy ass bear.
Y
$5.99
N
(GER)
Spyro 3: Year of the Dragon
Platform
Better than the second. Awesome minigames and a cool bonus stage. Last good one, sequels appeared on all consoles and sucked. It's a shame really.
Y
$5.99
N
(GER)
Star Ocean: The Second Story
JRPG
Sci-fi/fantasy RPG with an action-based, three dimensional battle system. Highly customizable skill system, massive item creation system, and so bad it's hilarious voice acti- CRAWD HAS ADVANCED FORWARD. Also remixed on PSP as Star Ocean: Second Evolution, which has a buttload of CGs, and is fully voiced with slightly better voi-- PEAR INTO PEACHES
N
N
(GER)
Star Gladiator
3D Fighting
Capcom's less-than-successful foray into 3D fighting, with a setting that parodies Star Wars; lightsabers, Darth Vader stand-ins, the works. Not a technically proficient fighter, although a fun diversion with off-beat characters. Sequel on DC.
N
N
(GER)
Star Trek Invasion
Shooter
Pretty great shooter (with the emphasis on the pretty part) which I've been told plays like Colony Wars. You don't have to like Star Trek to enjoy it but if you do you'll like the references and cameo voice work. If you like flying close enough to the hull of a borg cube (and inside it!) to scrap the paint off or fighting near black holes then you'll like this game.
N
N
(GER)
Street Fighter Alpha 3
2D Fighting
One of many people's all time favorite fighting games. Great battle systems, as well as a varied roster make this another great entry in the Street Fighter resume. Someone of your breeding could never defeat Karin Kanzuki. Ported to GBA with surprisingly good results and PSP for more visibility and a new fighter, Ingrid + copy-paste Yun, Guile and Maki from Capcom Vs SNK2.
N
N
(GER)
Strider 2
Action
Take the concepts of the first Strider, make Hiryu all-around better, and make the level design cooler. That's Strider 2 in a nutshell, and damn is it good. No relation to those other Strider "sequels". Only real problem is, is that the difficulty level in this game is inconsistent but everything is bad ass and you won't care. The game has two discs with Strider and Strider 2, but they're labeled backwards (the Strider 2 game is labeled Strider and vice versa). Strider 2 gameplay.
N
N
(GER)
Suikoden
JRPG
A general's son turns against the empire that raised him to lead the opressed. 108 recruitable characters, six-person combat with quick battles and very little grinding. Customizable magic system. Your HQ gains new features and mini-games as you add new recruits; you'll need all of them for the true ending. Solid plot. Fairly short for a JRPG. All the games have indirect plot ties. Great character and world design. Pro tip: Level up Pahn.
Y

$5.99

N
(GER)
Suikoden 2
JRPG
The sequel to Suikoden. Play as a solider who ends up leading an entire army against his old allies. Criminally under-rated; is one of the best RPGs on the system. Is considered by most to be the best in the series, and has one of the greatest villains of video gaming, the legendary Luca Blight. Expect to pay through the nose if you want a physical copy.
N
N
(GER)
Syphon Filter
Action / Stealth
Often called a Metal Gear Solid wannabe for a number of plot similarities (including a knock-off of the FOXDIE retrovirus), Syphon Filter as a series is a lot more straightforward and action-oriented than the stealthy MGS, despite billing itself as stealthy. The plot is not nearly as melodramatic or well written as MGS, and instead is more in the vein of your usual spy thriller. All three games are very similar and continue where the last one left off in terms of plot, so what goes for this one goes for the other two as well. They are a worthwhile action-shooting trilogy and they're all up on PSN. Also had some games on PSP you may like (in fact, series bloomed on PSP, each of them is considered to be some of the best PSP games out there).
Y
$5.99
Y
(GER)
€4.99
Syphon Filter 2
Action / Stealth
Same as the above.
Y

$5.99

N
(GER)
Tactics Ogre
SRPG
This is actually a sequel to Ogre Battle 64 and the later GBA prequel, Knight of Lodis. Plays like Final Fantasy Tactics (which is unsurprising since they were made by many of the same people), but more challenging with balanced strategy. Release date confusion had this called an FFT ripoff, which is ironically not the case. Do not overlook this game if you are a fan of the Ogre series or SRPGs in general. PSP remix adds pretty graphics made by the original team, and is a little more fleshed out in battles, along with a different translation. Hell, some say that version is so good it might as well be a remake.
N
?
Tail Concerto
Action
You're a furry police officer riding a mecha that shoots bubbles to capture kitten criminals who are causing havoc on the floating islands where the dog and cat people live. I couldn't make this up if I tried. Has some control and camera issues typical of alot of early 3D platformers, but solid plot and gameplay make up for it. Made by the same people who made Silent Bomber and the Dot Hack games. A DS game, Solatorobo, is made by the same team and is a spiritual spinoff.
N
?
Tail of the Sun
Open world / Action / Exploration

Open world game in which you play prehistoric man. Your only goals are to keep your village fed, keep your lineage going, and kill enough mammoths to build a tower of their tusks that reaches the "tail of the sun". Leveling up different parts of your body by eating stuff will provide different endings depending on what you leveled up. Level up by exploring and advancing your culture.

It's like Minecraft in that you make your own fun, and a lack of an imagination is a surefire way to make this no fun.

Tales of Destiny
Action-RPG
The second game to be released in the Tales series. Builds up on many ideas from Tales of Phantasia such as the Linear Motion Battle System. There is also a remake and sequel on the PS2. The Tales of Destiny II below is actually the unreleated (story wise, they are still in the same series) game Tales of Eternia. Prepare for some frustration though, the Destiny engine is still unrefined at this point.
N
?
Tales of Destiny II
Action-RPG
Really Tales of Eternia and not the real sequel to the game above. You, as a guy who's pretty much only interested in eating, go save the world. Has a fast-paced real-time battle system, colorful characters, and a ton of secrets to find. Ported to PSP.
N
?
Tales of Phantasia
Action-RPG
Remake of the SNES classic. Probably the best version of the game with enhanced audio, graphics, and character sprites, as well as improvements on the battle controls. Only available in Japan, but translations exist (more common to find the game already prepatched). Ported to GBA with lesser quality, but most of the extras and graphics intact. However, the GBA translation can be laughably bad at times, if you don't play the fixed up European version that is. The voice acting sucks on GBA no matter what.
N
?
Tekken 3
3D Fighting
Well, it's Tekken 3. It made the series go from good to awesome. Tekken 1 and 2 also on PS1 still good and go get them if youre into collecting (but they have little value near 3). Also, they're very cheap and easy to find these days, sometimes going for 5 dollars at a flea market.
N
?
Tenchu: Stealth Assassins
Action
Stealth
Stealthy ninjas. Had some sequels which improved on the gameplay and concepts, but this one's not bad to get your feet wet.
N
?
Tenchu 2: Birth of the Stealth Assassins
Action
Stealth
More stealthy ninjas. Also, spy on your neighbors through blinds.
N
?
The Legend of Dragoon
JRPG
Love-it-or-hate-it RPG with an interesting combo system. Very long story with great characters. If you ever see it, get it. It's an awesome ga-VOLCANO
N
?
The Misadventures of Tron Bonne
Action
Puzzle
A spin-off of the Mega Man Legends series featuring the affably evil Bonne family of sky pirates. There are action, combat and puzzle-based missions; the main draw involves raising your 40 Servbots to assist you in your tasks.
N
?
Thousand Arms
JRPG
A parodic, referential JRPG where you date girls to power up your sword. Subtle. The combat and graphics are somewhat barebones, but the humor and ecchi elements manage to carry the game for the most part.
N
?
Thunder Force V: Perfect System
Shoot 'em Up
If you've played either of the Genesis Thunder Force games you know what to expect: upgradable weapons you can switch on the fly, lush and colorful stages, and wonderful soundtracks filled with that Technosoft flair. Feels easier than the older games, but not by much. A Saturn version that was only released in Japan. It looks nicer than the PS1 version, but the PS1 version has less slowdown and a few bonus features.
N
?
Threads of Fate (JA: Dewprism)
Action-RPG
Action JRPG with a guy that can transform into any monster he kills and a little magic girl. Decent platforming, some interesting bosses, the male character has a interesting story, and the female character's story is almost a parody of an RPG plot. There are some decent puzzles in some of the dungeons. Has a Japanese fan-made spinoff, Duo Princess, that plays more like a beat 'em up.
Y
$5.99
?
Time Crisis
Rail Shooter
SHOOT ALL THE CROOKS AND SHIT WITH A LIGHTGUN! PEW! PEW! PEW!
N
?
Tomb Raider 3
Action
TPS
Third and possibly the best. More of the same. Also on PC!
Y
$5.99
?
Tomba!
Metroidvania
Little-known Metroidvania-type game. You run around beating up pigs and doing tasks. Awesome! Known as Tombi! in Europe.
N
?
Tomba! 2
Metroidvania
See above, only now with polygons and hair-tearingly difficult minigames (MINECART). You can also retrieve a savegame from Tomba! to unlock a secret quest. Both it and the prequel are horrifically difficult to find, so expect to shill out around 100 dollars for each. Unless you're a filthy pirate. Known as Tombi! 2 in Europe.
N
?
Tony Hawks Pro Skater 2
Sports
One of the greatest extreme sports games, if not THE greatest, known for its easy to learn but hard to master gameplay and making a bunch of obese neckbeards try to take up skateboarding. Try playing the first one as well if you're feeling nostalgic.
N
?
Tony Hawks Pro Skater 3
Sports
See above. Warning: the PS2/Xbox/GC version is MUCH better, play this version if you love polygon men and pixels.
N
?
Trap Gunner / Trap Runner
Platform
Really fun action/platformer type of game, especially fun with a second player..
N
?
Twisted Metal
Car Combat
The original vehicular combat game. Still holds up well today.
N
?
Twisted Metal 2
Car Combat
Added more depth to the game, such as fighting game style inputs for special moves like a freeze ray. Last PS1 Twisted Metal to be made by Single Trac, 3 and 4 were made by 989 Studios and aren't nearly as good. Twisted Metal: Head On for PSP/PS2 is considered the next "real" game in the series.
Y

$5.99

?
Um Jammer Lammy
Rhythm
Spiritual sequel to (i.e. exact same gameplay as) Parappa the Rapper. You play as Lammy the Lamb, rock guitarist extrordanaire for MilkCan, trying to make it to the gig you're late for. Tons of cameos and references to Parappa. Includes unlockable co-op, vs, and Parappa (who you play in a remix of each stage) modes. The original Guitar Hero, at least in spirit.
Y

$5.99

?
Vagrant Story
Action-RPG
Another jewel by Matsuno, an action game with a moody Gothic-pop atmosphere and Shakespeare references left and right. Boasts an excellent story and a ridiculously in-depth weapon customization system. Very well received critically but poor sales of this game in Europe and US made FF XII delevopers to switch main character (manly male Basch) to androgynous pussy named Vaan. It you're into FF XII and FF Tactics, this game takes place in the same world as those games (Ivalice).
Y

$5.99

?
Valkyrie Profile
JRPG
An Tri-Ace title based on Norse mythology; as a valkyrie, you must recruit valiant souls to fight for the side of good. Combat is involving and the story is sparse, but every recruited character has their own story. Ported to PSP with extras.
N
?
Vanark
Rail Shooter
Blatant Star Fox 64 ripoff, but it's a very good ripoff, entertaining and polished graphics, nicely done controls and camera, story is meh.
N
?
Vandal Hearts
SRPG
Excellent grid-based SPRG with unusual character design for a Japanese title. Chunky polygonal stages with varied victory conditions keep things interesting. Combat is surprisingly violent. Solid plot, distinctive presentation and fair level of challenge make it one of the best SRPGs out there. Sequel's a disappointment as is the PSN-only Flames of Judgment new game.
N
?
Vandal Hearts 2
SRPG
A high quality strategy game. Isn't real-time, but after selecting your actions, they are executed at the same time as the enemies'. This can lead to a lot of chasin' bitches around the map for no reason. Characters are incredibly bland, especially in comparison to the first game.
N
?
Vanguard Bandits
SRPG
A fantasy medieval SRPG, except everyone climbs into giant robots to fight! Includes a big, mostly likeable cast and an okay story. Combat is fun, as individual duels between mechs get very tense. It's not very polished, but what's there is quite entertaining.
N
N
Vib Ribbon
Rhythm
Another title from musical animal connoisseurs Nana-on-sha, this time featuring a stick figure bunny that strolls along a line avoiding obstacles depending on whether or not you press the right button. Comes with some catchy tunes and also allows you to play your own stages from a music CD. (Use PSX if you want to emulate this properly)
N
N
Vigilante 8
Car Combat
Vehicle Combat with awesome level and weapon design. Spinoff of the PC game "Interstate '76". Also on N64 and Dreamcast.
N
N
Vigilante 8: Second Offense
Car Combat
Sequel to the above, more of the same awesomeness, ports also on same consoles.
N
N
Warhawk
Flight Combat
Arcade
This was made by the same people behind Twisted Metal.
Y
$5.99
N
Wild 9
Platformer
An interesting platformer by Shiny Entertainment, the guys who made Earthworm Jim, where you do not usually directly attack enemies, but instead have a Gravity Gun ("The Rig") which you can use to manipulate enemies and objects. Killing enemies is done by throwing them into their own traps, spike pits, lasers, grinders, etc. Very fun, very violent, and fairly hard. Also can be found easily if you look around places. Also contains one of the best troll endings ever.
N
N
Wild Arms
JRPG
The planet Filgaia is under attack by demons. Are you a bad enough dude to save Filgaia? Incredible music, various firearms, learnable sword skills, a neat magic system, and an interesting Wild West setting make this one worth playing. The graphics are kind of weak, but still have many cool visual effects (especially the town on fire) for a VERY early PS1 title. Had a PS2 remake, with better graphics, and more of a WA3 type system, but opinions are mixed about it.
Y
$5.99
N
Wild Arms 2
JRPG
A non-linear sequel to Wild Arms with a notably darker tone and the same excellent style of music. You play as a dude with a bigass bayonet who later fuses with some seemingly evil guy. As a result, he can transform for major asskicking. The translation isn't great, but it's acceptable.
Y
$5.99
N
Wip3out
Racing
Anti-gravity racing game with a neat soundtrack. Protip: get special edition with 1 and 2's tracks (UK only). Wipeout and Wipeout 2097 (or whaterver it was called, the 2nd one) are also on Sega Saturn. Wip3out is only on PSX.
N
?
Worms
Strategy
Decent port of the PC classic. PSX has all worms from the 1st to armageddon, all are pretty fine ports, though none have online features. If you really wanna play Worms, get Armageddon on PC. If you can't then the PSX version is ok, just not great.
N
N
Xenogears
JRPG
Convoluted story about religion, existentialism, Jungian psychology and giant robots. Very long cutscenes with super-slow text scrolling make for a plodding experience. Main combat is fun and turn-based with combos, while Gear combat is more of an exercise in resource management. Isometric, sprite-based presentation with rotatable camera. Great soundtrack. Side-stories are more interesting than plot.
Y
$9.99
N
X-Men: Childrem Of Atom
2D Fighting
Port of the arcade smash hit by Acclaim. Also done by Capcom. This game is also on the saturn in america. But I guess finding this would be easier considering how ps1 games are easier to find.
N
N (GER)
X-Men V.S. Street Fighter
2D Fighting
You take the X-Men and you take the Street Fighter Characters and BAM! A fun fighter for all. Also on saturn which is the better version. That version, however is japan only.
N
N (GER)
Yu Gi Oh! Forbidden Memories
TCG Sim
This game is fun shit. Not the best game ever but still its fun if you like the show and some good music too. Combine your shit even without polymerazation, which is badass mandatory. Used to have cards included but I doubt you'll find a version including them this day and age. Just be warned: this game should have come with a Codebreaker disc due to difficulty.
N
N
Recommendation Copypasta