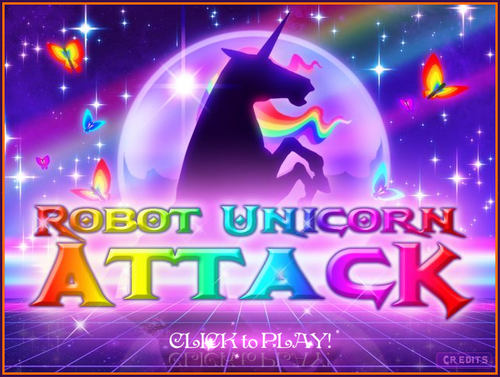 Robot Unicorn Attack
This game was released as a flash game on [adult swim]'s website. /v/ fell in love with it so hard that they dedicated a whole day to it, even getting moot to add backgroudn music and rainbows to /v/ for awhile. Since the game really needs no walkthrough, in this section we are instead going to discuss general tips and tricks, as well as differences between the BROWSER version and the DOWNLOADABLE version.
Game Tips and Tricks
Write the second section of your article here.