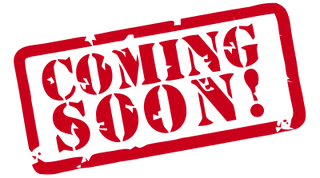 This page is a work in progress and will be continuously revised. Please note that some titles are expected for release through 2019 and beyond. F.Y.I.: After a game comes out, then please do one of the following: 1) If we can agree a game was good, add to the appropriate system page. 2) If the consensus is that "shit sucks", well, just delete it.
Multiplatform
Cover
Title
Genre
Description
Release date
9 Monkeys of Shaolin
Beat 'em up
Indie brawler with an oriental theme. Defend your village against an army of invaders.
Teaser
Winter 2019
Windows, Linux, macOS, PS4, Switch, XBOne
90s Super GP
Racing
aka 90s Arcade Racer. An indie developer's love letter to all the deliciously colorful and over-the-top arcade racers from Sega's finest era. It's been delayed again and again, but the publisher insists it's still coming, so...
Trailer
TBA
Windows, Switch, PS4
Ad Infinitum
Horror
The horrors of World War I are given flesh. And very sharp claws.
Trailer
TBA:
Windows, PS4, XBOne
Aquanox: Deep Descent
Simulation
Hundreds of years in the future, a cataclysm has forced mankind to abandon the surface and populate the oceans. Third game in a series of underwater 3D combat simulators (or fourth game, if you count Archimedean Dynasty as "Aquanox Zero").
Gameplay
TBA
Windows, PS4, XBOne
Ashen
Action-adventure
A bleak-looking experience in an open world.
Trailer
Out Now
Epic Games Store, XBOne
December 9, 2019
Steam, PS4, Switch
Atomic Heart
FPS/adventure
VR horror shootan in a surreal Soviet setting.
Teaser
TBA
Windows, PS4, XBOne
Barkley 2: Curse Of Cuchulainn
RPG
Well, its actual full title is: The Magical Realms of Tír na nÓg: Escape from Necron 7 - Revenge of Cuchulainn: The Official Game of the Movie - Chapter 2 of the Hoopz Barkley SaGa. But feel free to call it just Barkley 2, since it is the sequel to the indie parody RPG Barkley, Shut Up and Jam: Gaiden.
2023 or when it's done
Windows, macOS
Battletoads
Beat'em Up
BATTLETOADS IN GLORIOUS 4K F**K YEAH!!!!!!!
Teaser
TBA
Windows, XBOne
Beyond Good And Evil 2
Action-Adventure
Fight alongside unforgettable characters in a stunning new solar system, as you struggle for freedom and the right to determine your own fate among the stars. A prequel to the original cult classic!
Trailer.
TBA
Biomutant
Action-RPG
Open-world, fantasy/ post-apocalyptic/ martial arts/ shooter action-RPG.
Gameplay
TBA
Windows, PS4, XBOne
Bushiden
Platformer
Indie 2D platformer in the same "futuristic ninja" vein as Strider or Hagane. Looks pretty cool.
Trailer
2020
Windows, Linux, macOS, PS4, XBOne, Switch
Cyber Shadow
Platformer
In a world taken over by synthetic lifeforms, you are a ninja trying to find what caused the downfall. From the makers of Shovel Knight.
Trailer
TBA
Windows, macOS, PS4, XBOne, Switch
Cyberpunk 2077
RPG
In a gritty near-future, megacorporations control America after the socioeconomic collapse. From the makers of The Witcher.
Trailer
September 17, 2020
Windows, PS4, XBOne
Dead Island 2
Horror, sandbox
Possibly cancelled, maybe not. No one knows or seems to care.
TBA
Windows, PS4, XBOne
Descent: Underground
FPS
Crowdsourced prequel to the DOS classic.
Trailer
TBA
Windows, Linux, macOS
Doom Eternal
FPS
Rip and tear more guts!
Teaser
March 20, 2020
Windows, PS4, XBOne, Switch
Drift Stage
Racing
Indie nostalgic racing game. Imagine Ridge Racer redone with the color palette of a Commodore 64.
TrailerPre-Alpha Demo
TBA
Windows, macOS
Eitr
Action RPG
Indie action RPG based on Norse mythology. Trailer
TBD
Windows, PS4
Elysian Shadows
RPG
Indie old-school-but-modernized 2D RPG with real time combat (possibly action-RPG), set in a fantasy world where magic and technology clash.
TBA
Windows, Linux, macOS, Ouya, Android, iOS, Dreamcast
Escape From Tarkov
FPS
Hardcore story-driven FPS/MMO from Russia.
Gameplay
Beta:
Windows, macOS
Fear Effect: Reinvented
Action-adventure
Remake of that edgy PS1 game with those gun-toting ambiguously lesbians babes.
Teaser
TBA
Windows, PS4, XBOne, Switch
Final Fantasy VII Remake
RPG
Not another re-release. Actually a remake. Fully modern graphics and all.
Trailer
March 9, 2020
PS4
Other platforms TBD
Final Fantasy Crystal Chronicles Remastered Edition
Action-RPG
Re-release of the rather obscure but pretty good FF spin-off for the Gamecube.
Trailer
January 23, 2020
PS4, Switch, iOS, Android
Flynn: Son of Crimson
Action-adventure
Indie 2D platformer in the vein of Wonder Boy, with gorgeous cartoon style visuals.
Trailer
2020
Windows, macOS, PS4, XBOne
Freedom Planet 2
Platformer
Teaser
2020
Windows, Linux, macOS
consoles TBA
FX Unit Yuki
Platformer
An indie affectionate parody of classics like Keith Courage, Adventure Island, Cotton 100%, and Castlevania. (Previously titled Henshin Engine.)
Gameplay
TurboGrafx-CD, Dreamcast, Mega Drive: OUT NOW
Windows: TBA
Glitch Strikers
Platformer
From the makers of Super Mario Bros Crossover, a parody of all your favorite NES games rolled into one. Initially titled 'Super Retro Squad' back in 2012.
Trailer
TBA
Windows, Linux, macOS
Halo Infinite
FPS
Teaser
Windows, XBOne

TBA

Hellraid
Action
First person hack & slash from the creators of Dead Island.
Trailer.
ON HOLD
Windows, PS4, XBOne
HK Project
(placeholder title)
Adventure
Play as a cat and explore a futuristic version of Kowloon inhabited by robots.
Teaser.
TBA
TBA
Hunt: Showdown
Horror, TPS, RPG
Co-op F2P about cowboys and zombies, with procedurally generated maps and objectives, from the creators of Darksiders.

Out Now
Windows, PS4
TBA
XBOne
Icon Architect 1.0
Adventure
The year is 199X. Just as a computer company is about to release a revolutionary new system, one of its employees gets caught up in an industrial espionage plot. An old-school point and click adventure from comedian/filmmaker/musician/animator Neil Cicierega, of "Potter Puppet Pals" and "Japanese Pokerap" fame.
TBA
Windows, Linux, macOS
Indivisible
Action-RPG / Platformer
A new Indiegogo-funded action-RPG by the folks from Lab Zero. A playable prototype is available for download for free on the official site.
Trailer, Indiegogo page
Out Now
Windows, Linux, macOS, PS4, XBOne
TBA
Switch
Intrepid Izzy
Action-adventure
Cute platformer from Senile Team (Beats of Rage, Rush Rush Rally Racing).

TBA
Windows, PS4, Dreamcast
Ion Fury
FPS
Prequel to Bombshell, and it is now a gory old-school shootan like Bombshell should have been from the start.
Available as Early Access: Link
Trailer
Out Now
Windows, Linux
TBA
Switch, PS4, XBOne
Kaze and the Wild Masks
Platformer
An evil comet crashed on Carrotland and mutated plants into monsters, so a rabbit warrior has to track down magical masks to gain the skills of other animals and save his people. A cute retro-style indie 2D platformer, looks promising.
Teaser
TBA
Windows, PS4, XBOne
Little Devil Inside
Action RPG
A cartoony indie 3D action-adventure RPG.
Trailer
TBA
Windows, Linux, macOS, PS4, XBOne, WiiU?
Manifold Garden
Puzzle
A trippy indie Escher-esque puzzle of surreal laws of physics.
Trailer
TBA
Windows, Linux, macOS, PS4
Möira
Platformer
Brazilian platformer inspired on classic Game Boy titles. Demo is available on the official site.
TBD
Windows, Linux, macOS
Mother Fangame (no official title yet)
RPG
Despite it's apparently very controversial name among Mother/Earthbound fans, it looks surprisingly polished and has that Itoi-feel for a freeware fangame. Some info from a website (that should not be named) reveals that the tone is most similar to Mother 1, about as long as Earthbound, rhythm combos from Mother 3 make a return, maps are open similar to Earthbound, no need for grinding (but don't expect to spam boosting moves and being able to steamroll bosses) and dialogue will be devoid of internet memes.

Recent news from the dev team shows they WILL change the game's name and remove every copyrighted reference to Earthbound, so say goodbye to Mr. Saturn.
Gameplay Trailer

TBA
Windows, Linux, macOS
N1RV-Ann-A: Cyberpunk Bartender Action
Visual Novel/Simulator
Sequel to the waifu simulator VA-11 Hall-A
Trailer
TBA 2020
Windows, PS4, Switch
Narita Boy
Action-adventure
A retro game with a lot of AESTHETICS.
Trailer
Dec. 2019
Windows, Linux, macOS
Nightmare Creatures
Hack 'n Slash
New sequel to the 1997 cult classic series by an independent studio.
TeaserSite
TBA, probably never
Windows, PS4, XBOne
Oddworld: Soulstorm
Action-adventure
Remake of the 90s cult classic Oddworld: Abe's Exoddus.
Teaser
2020
TBA
Ori and the Will of the Wisps
Action-adventure
Sequel to Ori and the Blind Forest.
Teaser
February 11, 2020
Windows, XBOne
Project Borealis
FPS
Since it seems Valve will never make Half-Life 3, the fans have taken the job into their own hands.
TBA
TBA
Project Phoenix
Strategy RPG
A crowdfunded SRPG made by a team of many top devs from both the West and Japan, including veterans of Final Fantasy, Valkyria Chronicles, Tenchu, LA Noire, Crysis, Halo, and The Elder Scrolls. While the campaign has been very successful, development has been slow.
TBA
Windows, Linux, macOS, PS4, Vita, Android, iOS
SaGa Scarlet Grace
RPG
Enhanced port of the Vita game and latest title from the SaGa series. Now much more likely to receive a international release.
Trailer
JPN: OUT NOW
West: December 3, 2019
Windows, PS4, Switch, iOS, Android
Serious Sam 4: Planet Badass
FPS
Croatian Duke Nukem Sam is back to kick more alien ass.
Teaser
TBA
Windows, Linux, macOS
consoles TBA
Shantae 5
Platformer
2019
Windows, macOS, PS4, XBOne, Switch, iOS
Spelunky 2
Metroidvania
Delve back into the world of Spelunky in this upcoming sequel from Mossmouth.
Trailer
TBA
Windows, PS4
Spire
FPS
An FPS/adventure/platformer from the makers of Dustforce. Jump around and fight your way to the top of procedural generated towers, or fall to your death.
Teaser
TBA
Windows, Linux, macOS
Star Citizen
Space sim
One of the biggest crowd-funded projects ever: an online multiplayer space trading & combat simulator from the creator of Wing Commander. The development has been mired with problems, and more and more people call it a scam. Don't hold your breath for this one.
TBA
Windows, Linux
Starr Mazer: DSP
Shooter / adventure
An indie mix of point-and-click adventure and shoot 'em up, with some pretty cool art.
Available as Early Access: Link
Trailer
TBA
Windows, Linux, macOS
Starry Expanse
Adventure
A fan remake of Riven in real time 3D.
Gameplay
TBA
Windows, Linux, macOS
Streets of Rage 4
Beat 'em Up
From the same team who made the Wonder Boy III remake, FUCK YEAH!
Trailer
TBA
TBA
System Shock 3
FPS/RPG
From the same studio now developing Underworld Ascendant.
TBA
System Shock Remastered
FPS/RPG
Remastered remake of the original by Nightdive Studios.
Official Site
ON HOLD
Windows, XBOne
The Elder Scrolls VI
Action-RPG
Teaser
TBA
TBA
The King of Fighters XV
Fighting
TBA 2020
TBA
The Last Night
Platformer
A gorgeous cyberpunk 2D cinematic platformer.
Trailer
TBA
Windows, XBOne
Them's Fightin' Herds
Fighting
When a dinky My Little Pony fangame seemed to be turning out much, MUCH better than Gameloft's officially licensed pay-to-win casual mobile dreck, Hasbro's lawyers tried to crush it, but something crazy happened: the show's own creator, Lauren Faust, joined the team to design fully original quadrupedal characters, and Lab Zero gave them a free license to the Skullgirls engine.
Game is currently on Early access!
Trailer
Early Access
Windows, Linux, macOS
UnDungeon
RPG
Seven parallel universes merge in a cataclismic event. Indie action/RPG/roguelike.
Trailer
Q4 2020
Windows, Linux, macOS
Unreal Tournament
FPS
A reboot of the series, with the same old deathmatch fun, fully modern Unreal Engine 4 graphics, and free! Not some fake "free to play" that is actually "pay to win", the game is really completely gratis for players (the only catch is that Epic takes a 30% cut from community-made paid mods).


As of late, some of the dev team behind this are currently working on Fortnite, which kind of sucks.

ON HOLD (Probably cancelled)
Windows, Linux, macOS
Vampire: The Masquerade Bloodlines 2
RPG
Sequel to a classic RPG, 15 years after the original. WARNING: do not be optimistic, shit's pozzed. One of the writers is the crooked SJW journalist who slandered Hotline Miami 2 and got it banned in Australia. Srsly.
Trailer
2020
Windows, PS4, XBOne
Wasteland 3
RPG
Survive and bring back civilization to the icy wastes of post-nuclear Colorado.
Trailer
May 19, 2020
Windows, Linux, macOS, PS4, XBOne
Wattam
Drugs
A wacky... something... from the creator of Katamari Damacy.
Trailer
December 17, 2019:
Windows, PS4
Windjammers 2
Sports
Sequel to a Neo Geo cult classic.
Trailer
TBA
Windows, Switch
Microsoft
Windows
Cover
Title
Genre
Description
Release date
Age of Empires IV
Strategy
The first new AoE game in over a decade. Now developed by Relic (Dawn of War, Company of Heroes), so let's see how it turns out.
Teaser
TBA
Arthurian Legends
FPS
Be King Arthur, kick the butts of demons and zombies. Gory indie retro-shooter on the good old Doom engine.
Trailer
TBA
Fight Knight
Action-RPG
First person dungeon crawler with high speed punching action. Being made by an /agdg/ guy.
Demo
TBA
GTFO
FPS/horror
Creepy co-op horror shootan from the designer of Payday.
Trailer
TBA
Half-Life: Alyx
VR FPS
Hell has frosted over. Not Half-Life 3, but a prequel with Alyx set inbetween Half-Life 1 & 2. Possibly the killer app for VR. Be ready to spend a fortune to play.
Trailer
March 2020
MechWarrior 5: Mercenaries
Simulation / FPS
Gameplay
December 10, 2019
Mount & Blade 2: Bannerlord
Action-RPG
Gameplay
March 2020 (Early Access)
Omno
Adventure
Indie 3D action/puzzle/adventure with emphasis on exploration.
Trailer
Spring 2020
Postal 4: No Regrets
FPS; Sociopath Simulator
The Postal Dude is back (now voiced by Jon St. John) to cause mayham in a new locale. Ignores the travesty that was Postal III and contiunes from the end of Postal 2: Paradise Lost. Currently in Early Access on Steam.
Steam Trailer
TBA
Prodeus
FPS
Gory indie shootan with a mix of retro and modern visuals, from two guys who worked in games like Wolfenstein 2009 and nuDoom.
Trailer
2020
Project Wingman
Simulator
Impressive indie modern dogfight game, in the same vein as Ace Combat.
Alpha builds are available here.
Gameplay
TBA
Quake Champions
FPS
Class-based, multiplayer-centric spin-off of the series. Free-to-play under Early Access
Teaser
Early Access
Scorn
Horror
A first person horror adventure from Serbia, with a sickening Giger-esque visual design.
Trailer
TBA
Sonic 2 HD
Platformer
Fan remake of the Sega Genesis classic.
Trailer
TBA
Sonic Chaos Re-Imagined
Platformer
Fan expanded remake of the Sega Game Gear classic.
Trailer, Demo
TBA
Stalker 2
FPS
Get out of here, Stalker.
TBA
Starfighter Inc.
Simulator
A realistic multiplayer space combat simulator.
Trailer
TBA
Steel Assault
Platformer
Old school 2D platformer with noticeable influences of Shatterhand and Bionic Commando.
Gameplay
Q1 2020
The Cost of Freedom
Action-adventure
If you thought Hatred was edgy, get ready for something even more fucked up: a multiplayer game about a Nazi death camp, where you can be a prisoner or a guard.
Trailer
ON HOLD
The Crown Stones: Mirrah
Metroidvania
Brazilian old-school metroidvania based on a Brazilian RPG book.
Trailer
TBA
Tomb Raider: The Dagger of Xian
Action Adventure
Authorized fan remake of Tomb Raider 2, using the Unreal Engine. The new graphics are gorgeous, on par with anything official.
Demo on the official site.
TBA
Trajes Fatais
Fighting
A mysterious deity crashes a party and grants the guests magical powers according to the costume each of them is wearing. Now they have to take part in a cosmic tournament to break free. Promising indie 2D fightan from Huezil. The lead dev is a veteran of the Mugen scene. If SNK and ArcSys are your thing, you will feel at home.
Gameplay
Dec. 2020
UFO 50
Compilation
A retro-styled compilation including 50 original games. Certainly inspired by Action 52 and hopefully it won't suck.
Trailer
TBA 2019
Witchfire
FPS
Stroll around a lush fantasy land. Meet unique creatures. Kill them all.
Teaser
TBA 2020
Xydonia
Shoot 'em Up
A love letter to the classic Shmups like Gradius, R-Type, Darius and Thunder Force, with music by Shinji Hosoe (Cyber Sled, Ridge Racer, Ibara) and Keishi Yonao (Asuka 120% Burning Fest, Dies Irae, Yu-No). Alpha demo can be downloaded from here.
Trailer
TBA
Yandere Simulator
Stealth/Simulator
Control Yandere-Chan, who must stalk her Senpai, do her daily activities, join clubs and torture or kill her love rivals. The developer keeps a blog with updates and alpha builds for download.
Dev Blog
TBA
Nintendo
Switch
Cover
Title
Genre
Description
Release Date
Bayonetta 3
Action
More stylish action starring a super hot witch babe.
Teaser
TBA
Metroid Prime 4
FPS / Adventure
Teaser
TBA
Sony
PlayStation 4
Cover
Title
Genre
Description
Release Date
13 Sentinels: Aegis Rim
RPG
2D tactical RPG with giant robots, from Vanillaware.
Teaser
JP:
Out Now
West:
2020
Deep Down
RPG
From fucking Capcom, a new IP with a game that has aspects of Dragon's Dogma. Made with their new panty raid Panta Rhei engine. Expect medieval swords and sorcery, dragons, and all that good shit. It seems this may have some "social" aspects, as a sort of fake S.O.S. message was shown of Blanka asking Ono for help.

Confirmed to be a Free To Play title. Be cautious.
TBA
Dreams
Toy
Create your own 3D dream scenes and share them with others. From the same team as Little Big Planet.
Trailer
Early Access
Ghost of Tsushima
Hack 'n Slash
Play as a samurai/ronin to defend the island of Tsushima against the invading Mongol Forces.
Trailer
TBA
Granblue Fantasy Versus
Fighting, RPG
Trailer
JP:
Out now
WW: March 3, 2020
Gungrave G.O.R.E.
Action
Teaser
TBA
Project Awakening
Action-RPG
Trailer
TBA
R-Type Final2
Shoot 'em Up
The legendary shooter series returns! Not an April Fools joke this time!
Teaser
Official site
TBA 2020
WiLD
Action-adventure
Be a shaman in a savage open world. Summon the gods, use animal powers, and help your fellow tribesmen. From the creator of Rayman.
Trailer
TBA
Mobile
Cover
Title
Genre
Description
Release date
Dangerous Men
Action
Two cops versus a city full of punks. A parody of all those 80s action movie clichés. From the same team behind Vane.
TBA
iOS
Arcade
Cover
Title
Genre
Description
Release date
JoJo's Bizarre Adventure: Last Survivor
Battle Royale
Battle Royale with STANDO POWAH!
Trailer
TBA
Sega World Drivers Championship
Racing
Realistic racing based on the prestigious Super GT championship.
Gameplay
JP: OUT NOW
West: TBD
VRsus
Action
Yu Suzuki goes virtual reality.
Gameplay
TBA
Classic systems
Dreamcast
Cover
Title
Genre
Description
Release date
Dynamite Dreams
Action-puzzle
French indie Bomberman clone.
Trailer
TBA
Twist It
puzzle
A commercial indie puzzle game. Little else is known at this point.
TBA
Super NES
| Cover | Title | Genre | Description | Release Date |
| --- | --- | --- | --- | --- |
| | Justice Beaver | Platformer | A crowdfunded indie 2D puzzle-platformer, heavily inspired by the 1980s computer classic Rick Dangerous (Europeans will probably remember that one). Teaser | 2019/2020 |
Community content is available under
CC-BY-SA
unless otherwise noted.