About me
[
]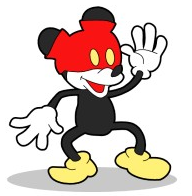 Yo I love the vidya. I currently have a NES, SNES, Genesis, PS1, PS2, PS3, Wii, Gamecube, 3DS, DS, GBA, GB, TurboGrafx 16, Colecovision, and a PC. You can check out my game collection right here man. I like sharing good games. I did a lot of shit around here, but I always appreciate it whenever someone else helps. I'm currently working on the Super Famicom Broadcast Satellaview section.
Oh yeah, I am one of this wiki's four totally awesome admins.
I have a shitty twitter feed here.
My Favorite Editors On This Wiki
[
]