Welcome
Hi, welcome to /v/'s Recommended Games Wiki! Thanks for your edit to the Genesis page.
Please leave a message on my talk page if I can help with anything! -- Kotep (Talk) 02:00, 22 December 2010
Nice Edits
I'm liking your dreamcast contributes, bro. They really seems like games I would wanna play. Do you own a dreamcast? -Cloudman15
Of course! In fact, it's still pretty much my main game system. -Stormwatch
Mine as well. I got mine this summer and im overjoyed with it. -Cloudman15
Thanks for the work; it's appreciated. --Mozai 19:37, May 19, 2012 (UTC)
I created a DC Homebrew page, you're welcome to add some stuff if you want to bro.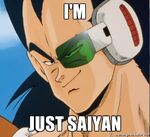 -Cloudman15
"Rearranged "history" alphabetically by manufacturer"
Uh, thanks, I think? You did notice that the list on the front page is a wikitable-sortable, so there's buttons anyone can click to sort and reverse-sort on each column? I won't bother changing it back since, well, those buttons means it doesn't matter how it's sorted. --Mozai 13:15, May 17, 2012 (UTC)
Righteous contributions to the Master System page.
I didn't think boxart was necessary when making it, but keep on going, if you feel like it. --Dejiko 09:12, June 29, 2012 (UTC)
Front page unlocked. Kotep (talk) 01:52, September 14, 2012 (UTC)
dat PC Page renovation
Way to go, young editor, way to go.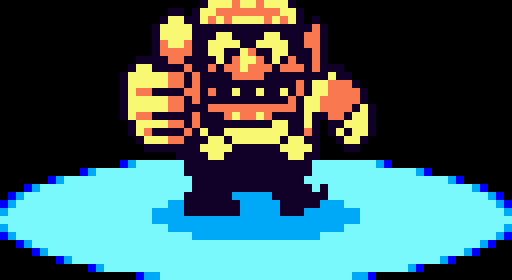 Vandalism to the Ouya page
Thx for the note. I see the dude's wiping the page and doing the "I can do this all day" threats. I'm loathe to drop the bannhammer too quickly; /v/ is hate, and sometimes people act out. I added a bit more venom and removed a bit of hope from the the article, since Ouya really is hated by /v/. Will monitor in the meantime. --Mozai (talk) 18:43, August 6, 2013 (UTC)
I can deal with the OUYA page now. Gaboya (talk) 20:16, August 6, 2013 (UTC)Gaboya
those blank lines are handy
I'd bet the blank lines are automatically removed when someone is using the Wikia 'built-in smart easy gui' editor in wiki pages. God knows I've seen it inject useless html tags, and its idea of tables are a fucking mess with empty zero-width columns and 'style' attributes on every single cell. Just letting you know so you won't think someone's mukkin' about. --Mozai (talk) 17:15, August 23, 2013 (UTC)
Fucking thanks
THANK YOU for restoring the PS2 section, I kind of gave up here because vandals are fucking faggots, but seeing as how our staff is generally good vidya-goers and shit, I remembered why I like this place so much. Peace. (Cloudman15 (talk) 17:24, September 19, 2013 (UTC))
tireless work?
Thx for cleaning up after the vandals. Don't let the little shits get to you (like that 'dead wiki' scrotumnugget); they're doing it in the hope of a reaction. You can tell by the "not our tribe" name-calling: it's a clumsy and cheap attempt at pushing buttons. They want attention; the best response is silence. --Mozai (talk) 01:40, October 23, 2013 (UTC)
Are you saying I'm the vandal?
I don't vandalize anything here honestly, nor would I have reason to. I don't remember ever deleting or removieng anything on the wiki out of the sake of vandalism, that or I could be mistaken about who you are calling a vandal. I don't like Reddit nor do I hate 4Chan or have any gripes with the whole business of it existing.  "Just shut up and play some great games" is what I just say around here, no reason to add drama by vanadalism.  Good job with contributing for this place though, your assistance is appreciated. (Cloudman15 (talk) 18:54, October 30, 2013 (UTC))